Main Content
Welcome
Welcome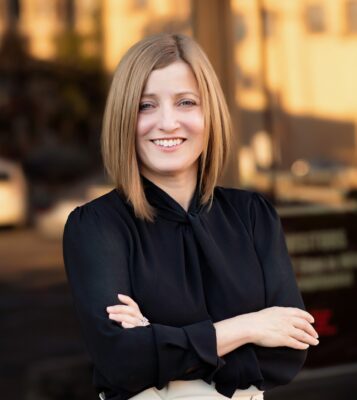 Welcome To
Rhonda Chambal Realty
Whether you're a local family looking for a new home or an Air Force family moving in or out of the Dayton area, I'm eager to make your transition a smooth one. My extensive real estate experience, focus on customer service, attention to detail, savvy use of technology, and knack for negotiating will be invaluable to the sale or purchase of your next home. Let me exceed your expectations!
Testimonials
Rhonda accepted my urgent request for realtor assistance in buying a home. I had been looking for homes for a few weeks. I had needed a realtor who was open to my feedback; able to work on a tight timeline; and could interpret all of my requirements into a list of homes that fit into my price range. Rhonda was able to meet my needs with a smile. To top it off Rhonda helped me gain several concessions from the sellers. Rhonda is someone I would refer to anyone I know looking to buy a house.
- harrismints -
We had a great experience working with Rhonda Chambal. She was very responsive and helped us find a new home very quickly. Following the Beavercreek tornadoes, Rhonda went the extra mile to verify that the property had not been impacted, which gave us peace of mind during an otherwise stressful time. She was able to answer our questions, and we closed on our house on time. We enjoyed working with Rhonda, and would highly recommend her to others.
- Caniglia -
Rhonda listened to our needs, set our portal up to send us listings accordingly and was very professional and attentive to what we were looking for. Showing appointments were quick and she allowed us to take our time viewing the properties and never made us feel rushed.
- nicolepeck817 -
I can't say enough about our experience with Rhonda. She was very professional when working with us. She was always on time,answered all questions thoroughly,returned phone calls promptly,very thorough and went above and beyond what she had to do. She is very knowledgeable in her work and real estate market. We had listed our house late on a Monday afternoon had a showing that night and sold it on Wednesday! She was very easy and pleasant to work with.
- Stanley -
Rhonda acted as our buyer's agent. She made the home buying process easy and smooth for us. She was patient, always smiling and willing to help in any way possible. No matter what the obstacle she found a way around it!! She quickly became our go-to person for any question that came up. We had a question, she knew the answer. We will also use her when we sell our old home.
- user27636650 -
From the first phone call to the closing on our new home, Rhonda was never ending in her quest to make this a great home buying experience. Her professionalism is beyond what is expected. Her calm personality helped during some very stressful times! I would definitely want Rhonda on my team if we ever move/sell again.
- Drake -
Rhonda is professional, extremely knowledgeable, and very sensitive to client needs. She goes above and beyond and is meticulous with every detail of the home buying/selling process. She recently sold a house for us and we have asked her to sell a second. Highly recommend!
- Oimoen -